Is Here to Stay. How to Comply and Make it Pay!
By now you have probably received a plethora of brochures, seen several articles, and maybe even attended a seminar on the Americans with Disabilities Act. Consequently you may be well along in making sure your organization is in compliance with the new Act. . . OR, this responsibility may be one more of the many hats you already wear and you are a 'tad' behind. If the latter is true of you, the aim of this article is to help put the ADA in perspective for you.
To begin with, here is a concise overview of the Act: As of July 26, 1994 any employer of 15 or more employees across all locations was required to comply with the Act. Part-time employees are counted in the total if they worked 20 or more calendar weeks for you this year or last year.
Complying means that you can not discriminate in your hiring, promotion and training decisions against "qualified individuals with disabilities." A qualified individual is defined as:
"An individual with a disability who meets the skill, experience, education, and other job-related requirements of a position held or desired, and who, with or without reasonable accommodation, can perform the essential functions of a job."(A Technical Assistance Manual on the Employment Provisions of the Americans with Disabilities Act. Equal Employment Opportunity Commission, January 1992)
There are a number of important points to note in this definition. The Act defines a person with a disability as one who: "has a physical or mental impairment that substantially limits one or more or his/her major life functions, has a record of such an impairment, or is regarded as having such an impairment." This is a very broad definition of disability. EEOC (the enforcing agency) has been quoted as saying about 33% of the unemployed workforce would fall under this definition, and as much as 40% of your current workforce would also fall under this definition.
Other significant aspects of the "qualified individuals with disabilities" definition include reasonable accommodation and essential functions. Reasonable accommodation is loosely defined at this point and will probably become better defined following one or two test cases in the courts. Basically it means that your organization should be prepared to modify either the work environment or the way the job is done if a qualified individual indicates they could do the job with certain changes to accommodate their disability.
Note that accommodation applies not only to the performance of the job, but also to how you recruit and hire. For example, having the application available in braille or having a job information telephone line set up to accommodate TTD.
Essential functions are basically those that are critical or very important to performing the job successfully and are performed with some minimal frequency. Again the specific test of "essentiality" is not defined in the Act. There are however a number of job analysis techniques available that will adequately define essential functions to comply with the Act. Basically the essentiality is determined by considering both the criticality and the frequency of the function to the successful performance of the job. More on this in a moment.
Finally with regard to the "qualified individuals with disabilities" definition, you should note that it clearly allows you to make related decisions on the basis of a person being qualified in terms of the prerequisite skill, experience, education, and other job- related requirements of the job.
So, one could view this as a bad news-good news Act. Your organization may be vulnerable to a flurry of ADA related complaints both from prospective employees and current employees. Conversely, with some accommodation (of the work environment, or job, or attitudes) you could be looking at sourcing from a greatly enlarged pool of potentially competent applicants and employees. If history is representative of what you might expect, similar legislation, eg: Rehabilitation Act, Vietnam-Era Veteran's Readjustment Assistance Act, Architectural Barriers Act, etc., has not resulted in a surge of suits. Rather, more typically, the result is an increased awareness and sensitivity, and employer sponsored improvements in the work place which "break down barriers" and create a "win-win" situation.
WHERE TO START?
So much in this Act hinges on being able to quantifiably demonstrate just what is needed to perform the job. Take a look at your job (position) descriptions. How recently were they updated? Do they include:
A summary of the job rationale
Critical or essential job functions clearly labeled
Minimum job competencies, and
Frequency of job activity indicated
Many older job descriptions' formats do not include all these elements, but they are an important part of a defense if there is an ADA complaint or charge. Note: not only will this detail help with ADA, but can help pay your organization back on the bottom line by providing critical information for your selection, testing and promotion programs. More, on that shortly.
The first part of a description should be the rationale for the job. Example 1 shows for what you should be striving. Notice it contains information clearly identifying essential functions, basic competencies and just where the job is performed. It is basically the summary of a thorough job analysis process.
Example 1
Title: NURSE 1
(Job or Position Rationale Example)
APPLIES THE PRINCIPLES OF NURSING FOR THE PURPOSE OF CONSERVING, PROMOTING, AND RESTORING THE HEALTH OF INDIVIDUALS AT THEIR PLACE OF EMPLOYMENT. ESSENTIAL FUNCTIONS INCLUDE EXAMINATION AND TREATMENT OF WOUNDS AND INJURIES, ASSISTING PLANT PHYSICIAN, DOCUMENTS ALL MEDICAL RELATED ACTIVITIES, CLEANS AND OR STERILIZES EQUIPMENT. BASIC COMPETENCIES INCLUDE STATE LICENSURE FOR RN, ER EXPERIENCE, ABILITY TO OPERATE VARIOUS MEDICAL EQUIPMENT AND TECHNICAL COMMUNICATION SKILLS. PERFORMS DUTIES IN MEDICAL OFFICE AND THROUGHOUT FACILITIES.
The job analysis process will usually incorporate specific rating scales that define "criticality" and "frequency" for each job function or task. As mentioned above, these are then combined to identify those functions that are essential to the job. Not everything done on the job will end up being essential. Example 2 provides an excerpt of an essential function and an essential task for a Nurse I position. It also indicates the competency needed to properly carry out the function or task. An example of a task that was still important but not essential to this Nurse I position, was that of transferring data to monthly summary records. While this was part of the job, it was not rated higher on the criticality scale, since the unit receptionist had primary responsibility for updating the records.
Example 2
Essential Job Function Excerpt
| | | | |
| --- | --- | --- | --- |
| FUNCTION/TASK | CRITERIA | FREQUENCY | COMPETENCY |
| CONDUCTS PRE-EMPLOYMENT HEALTH SCREENING | 3.1 | 2.5 | LICENSURE FOR RN, ABILITY TO MAKE THOROUGH DIAGNOSIS, FINE MOTOR COORDINATION, INTERPERSONAL SKILLS |
| USES AUDIOMETER | 3.0 | 2.0 | EYE HAND COORDINATION, ORAL COMMUNICATIONS, INTERPERSONAL SKILLS |
For the most part the necessary information to identify essential job functions is easily accessible. You need to document:
The job or position rationale
What the incumbent does on the job
How critical each function is
What is the frequency for each function
What resources are used
What are the basic competencies
What is the setting for the job
Your current job descriptions may be fairly close to having what you need and thus your decision should be to get together a few people very familiar with the respective jobs to provide the additional information. Logical people to turn to beyond yourself, might be a Training Administrator, a Supervisor of the position, and a senior incumbent.
But what if your job descriptions are few and far between? Begin by prioritizing your needs. Identify jobs with:
high turnover, or
with a large number of incumbents, or
high visibility, or
underutilization, and/or
high costs associated with training or errors committed in performing the job duties.
If you have a number of high priority positions, or lack internal resources, you might want to consider using an individual or organization that specializes in job analysis. Be sure in selecting one that they have a solid understanding of ADA and experience in preparing job descriptions and job analyses that meet the ADA requirements. You should be able to find a program that meets your needs, for example, one that after you are trained allows you to continue to implement it in house if you want to. Of course you could also have a similar organization come in and do all of your high priority positions for you.
Carefully constructed job descriptions will of course help you identify reasonable areas of accommodation. In addition, they can help you respond to Workers Compensation issues. For example, they can identify areas in which you might want to use a physical abilities test (PAT) as a prescreen based on the job related physical requirements. Appropriately used, PATs can avoid or reduce Workers Compensation claims.
Another potential pay back from you efforts to get into compliance with ADA would be in more accurate selection and promotion decisions. Once you have documented the essential job functions and related job competencies, you can refine your selection and promotion processes. This may mean incorporating valid tests (still fully legal and appropriate under both the ADA as well as the 1991 Civil Rights Act and Uniform Guidelines legislation) which can help reduce turnover, increase average performance of selected candidates, decrease recruiting costs, etc.
Another pay back will be in providing the job related foundation for your interviews, making them a much more effective (and defensible) part of the overall process.
As with most things that are worth doing, there is no magic "off-the-shelf" answer that will work across the board. The resolution lies in a systematic approach that incorporates your organization's human resource policies and strategies and also its long range business goals. Here is an opportunity (albeit perhaps unsolicited) to review your total human resource programs and maximize your return on your most valuable resource, your people.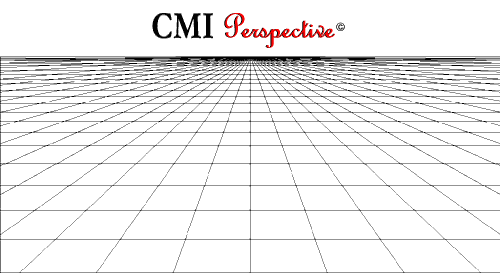 ---
Copyright © 1992-2020 ®